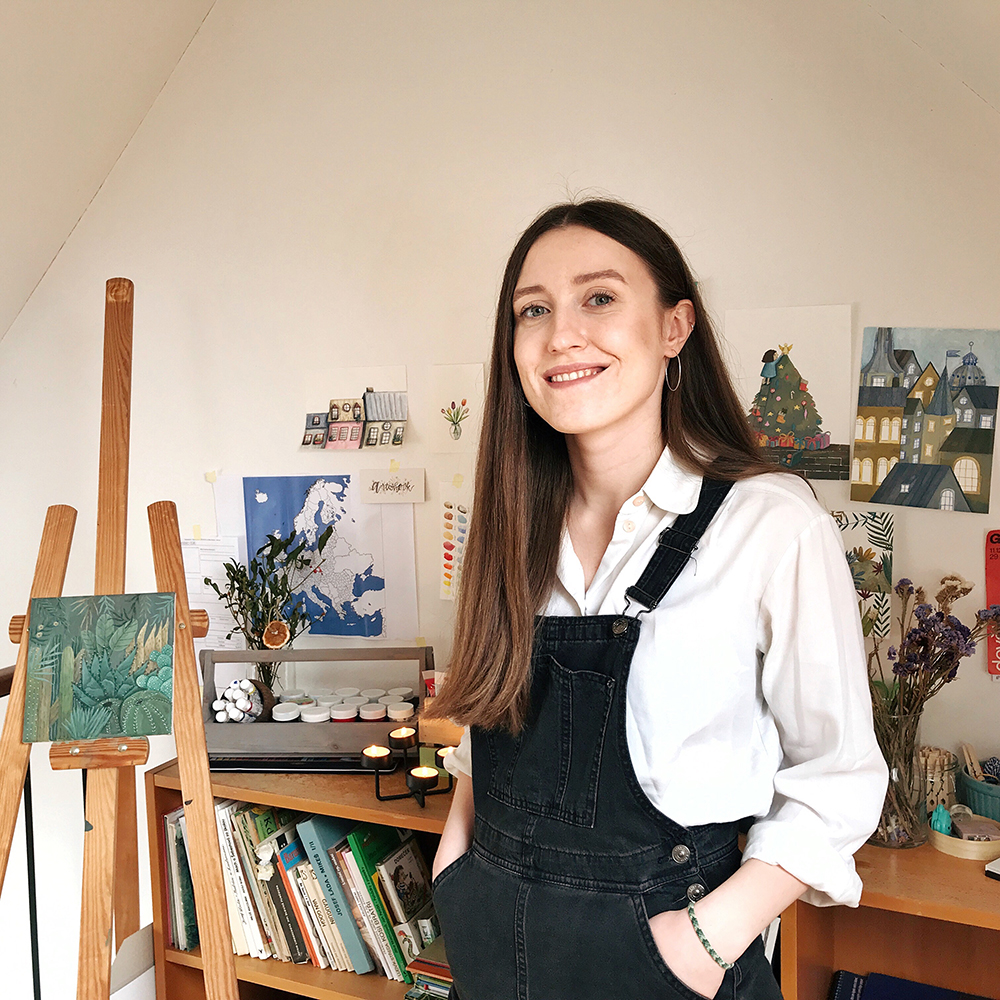 Hey there! My name is Olia Shovkova and I'm a Ukrainian illustrator and painter based in Prague, Czech Republic.
I illustrate, design, print, and sell a wide selection of art products in my shop artshovk.com. I work with different kind of materials including gouache, acryla gouache, watercolors, acrylics, colored pencils, ink, and I also work digitally.
My artworks are inspired by the things I see and places I discover. When I'm not making art, I enjoy being out in nature and going on adventures. I love visiting galleries, botanical gardens, zoo and I always have my sketchbook with me.
I'm available for illustration work, wedding invitations, and other creative projects.
If you're interested in working together, please don't hesitate to contact me: artshovk@gmail.com
I hope the pieces I make will bring you joy!
Here are more things about me:
I love creating cute paintings and patterns, usually with animals, flowers and plants involved.

I also enjoy painting portraits, especially with acrylics on canvas.

I love good books, coffee and lightning candles at night.

I've spent some time living and studying art at the University of Art in Bandung, Indonesia. Moving to Indonesia has changed my life in so many ways!

In Indonesia I tried sculpting, making ceramics and batik for the first time in my life.